Latest News From Bernard Cornwell
The Fort: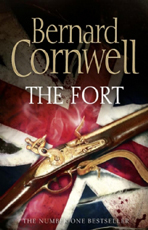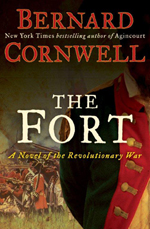 The Fort
is about the Penobscot Expedition of 1779. A small British garrison had been established in what is now Maine (and was then part of Massachusetts), and the rebel government in Boston was determined to expel that garrison. Seven hundred British redcoats were in an unfinished fort, Fort George, and the harbour beneath the fort was protected by three sloops-of-war. Against this the State of Massachusetts sent an army of around 900 men and a fleet of 42 ships, half of which were warships. In this early scene a handful of rebel ships feel out the British harbour defences. The Lieutenant John Moore who watches the fight is the future Sir John Moore, of Corunna fame. This was his first experience of battle, when he was 18 years old.
Read an
Excerpt of the Book
Death of Kings: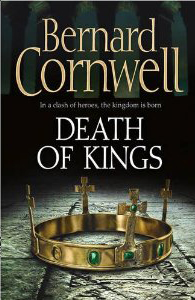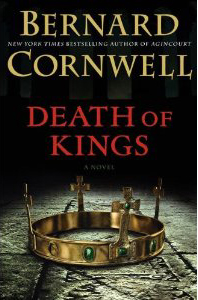 Death of Kings
continues the story of Uhtred, this time through the tumultous years which followed the death of Alfred the Great as two men struggle to inherit the crown of Wessex. Uhtred has to contend with betrayal, treachery and the largest army the Danes have yet assembled to conquer Wessex . . . all brought to a climax in a winter battle fought in the fens of East Anglia.
Click
here
to read an interview between Bernard Cornwell and George R. R. Martin (the celebrated author of the Game of Thrones series which starred Sean Bean on HBO) on the Amazon.com website.
Click this link to read an excerpt from Chapter Eight of the new Uhtred novel Death of Kings; coming your way soon....
Read an
Excerpt
of the Book.
Sharpe's Story: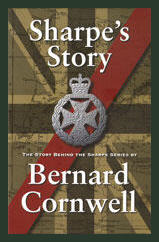 Sharpe's Story
, Bernard's account of the Sharpe series - how it began and how it has evolved over nearly thirty years - is now available. This booklet, similar in size to 'Sharpe's Christmas', is also published by the Sharpe Appreciation Society. For more detail, and ordering information, please click on this link:
Sharpe's Story
Latest News From Daragh O'Malley
Sharpe' Children:
First reported by Jason Salkey on his
Rifleman Harris
site, Daragh has been hard at work setting up a charity he's starting in India called
Sharpe's Children
to help orphans at a Catholic mission on the sub-continent. The dream is to open a centre in each of the countries that Sharpe has filmed in. He's gotten all the legal filings out of the way and has a website
The Sharpe's Children Foundation
and a
Facebook page. He has also established the charity's headquarters in Shoreditch, London, United Kingdom.
Latest News From John Tams
Help For Heroes
Recently, John joined the The Band and Bugles of The Rifles to record a new version of
Love Farewell
and a new version of
Over the Hills
to be used to raise funds to support the
Help For Heroes
charity. Visit the
Help For Heroes
website and download your very own copy and help support the troops:
Love Farewell Digital Download
You get both songs for a one pound donation. There are a lot of other nice gift items available in the online shop as well. Read the story about how this all came about here:
Song for lovelorn servicemen released in aid of Help for Heroes
Home Service Reunion
In 2011 it was announced that Home Service was reuniting for live performances. The reunion was to promote a forthcoming album of previously unheard live recordings from 1986 which was subsequently released. Home Service Live at Cambridge '86 is now available from Fledg'ling Records and the new Cambridge Folk Festival DVD 2011 featuring Home Service is available NOW from Amazon and Proper.
On top of having a rousing summer playing to thousands of old friends and new, the group was nominated for and won the BBC Radio 2 Folk Awards 2012 Best Live Act. A stunning accomplishment - to rise from the ashes after 25 years, become the buzz of the major summer festivals, outsell all others with an album of live performances of its old repertoire, and is suddenly more popular and more in demand than it ever was in its heyday.
Home Service is looking to a full schedule for the 2012 folk music scene:
Tuesday 1st May - Half Moon, Putney
Wednesday 2nd May - Half Moon, Putney
Saturday 5th May - The Met, Bury
Sunday 6th May - Wath Festival, Wath-upon-Dearne South Yorkshire
Saturday 12th May - Studio Theatre, Uppingham
Sunday 13th May - Folk on the Pier, Cromer
Friday 25th May, 2012 - The Pavilion, Hailsham
Saturday 26th May - The Forge Bounces, Basingstoke
Sunday 17th June - Beverley Festival
Tuesday 17th July - The Stables, Milton Keynes
Sunday 21 July - Clair Hall, Haywards Heath
Saturday 4th August - Wickham Festival, Hampshire
Visit the group at their new
website.
Warhorse a huge success
Winner of 2011 Tony Awards for:
Best Play
Best Direction (Marianne Elliott and Tom Morris)
Best Scenic Design (Rae Smith)
Best Lighting Design (Paule Constable)
Best Sound Design (Christopher Shutt)
The film opened on Friday, January 13th 2012. John hosted a premiere at The Quad in Derby and introduced the film. He talked about his work on the film, visiting the Wiltshire location and being asked to contribute ideas and music. He worked alongside Spielberg and composer John Williams. The film has been nominated for 6 Oscars, including for Best Picture. It continues to linger in cinemas and has proven to be of great use to eductors in curriculums covering World War I. Of course, John is the Songmaker for the show - a major hit in the West End, on Broadway, Los Angeles and due to open in Toronto in February. A road production is currently touring the United States to sold out audiences.
New Music CDs
Now available are two new CDs from John.
John Tams: The Definitive Colletion
and
Under One Sky
can be ordered direct from John's official website at
John Tams Shop
. John autographs all CDs purchased from this site. You can also order
Over the Hills and Far Away: The Music of Sharpe
from there.
Latest News From Jason Salkey
Jason at Cold Wars 2011
Jason was the Guest of Honour at Cold Wars 2011 in Lancaster, Pennsylvania, USA, in March 2011. Jason did a lovely
interview
while he was there.
Jason had a busy 2011 with numerous personal appearances at reenactments, shows and war gaming events in both UK and USA. Check the Rifleman Harris
website
for upcoming appearances.
Harris Diaries 10 in production:
Harris Diaries 10
: Coming soon. Order at:
Rifleman Harris
. Check out this
promo video
.
The Recollections of Rifleman Harris: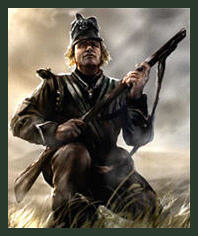 Read by Jason Salkey, Explore Multimedia are proud to announce the exciting release of this CD audio book, which has been skillfully abridged from an 1848 first edition of this famous historical memoir of a Rifleman, from the 95th Rifles, in the Napoleonic Wars. Visit here for more information:
The Harris Audiobook